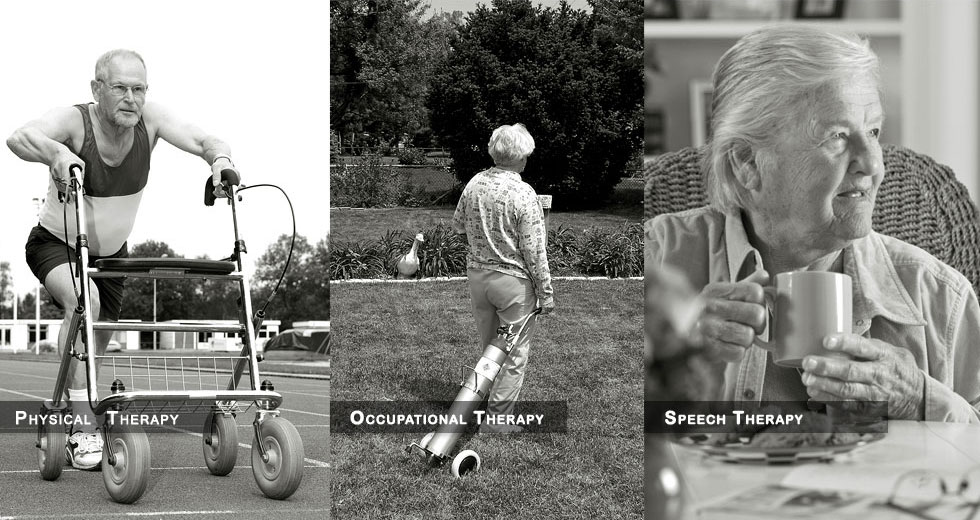 Our Services
Options for Rehab provides home based Physical, Occupational and Speech therapy.
Our licensed Therapists and equipment needed for recuperative care come to your home.
We specialize in but are not limited to treating frail patients in need of efficient, necessary, and restorative rehabilitative care.
Physical Therapy
Examine and develop a plan using treatment techniques to promote the ability to move, reduce pain, restore function, and prevent disability.
Can restore function after prolonged weakness, fall injuries, shortness of breath episodes, stroke, joint replacements etc.
Decrease fall vulnerability and retrain balance reactions (computerized).
Identify and maximize quality of life and movement potential through prevention, intervention (treatment), promotion, habilitation and rehabilitation.
Provide care-giver training and education.
Occupational Therapy
Helps clients to perform activities - from using a computer to caring for daily needs such as dressing, cooking and eating.
Uses treatments to develop, recover or maintain independent, productive and satisfying lives by training in activities of daily living.
Educates in self-care aids for toileting, personal hygiene, grooming, bathing, dressing etc
Also help clients improve decision-making, abstract-reasoning, problem-solving and perceptual skills. As well as memory, sequencing, and coordination all of which are important for independent living.
Speech Therapy
Remediation services for disorders: articulation (pronunciation of words), fluency (stuttering), voice, receptive language (comprehension), expressive language, pragmatic language (social skills), oral motor skills and swallowing.
For clients with little or no speech capabilities, therapists select alternative communication methods. These clients are taught how to use communication boards and other automated devices, or sign language.